We're exploring options to upgrade the Ford Road pump station system. Our aim is to provide a safe, reliable and efficient drainage system to the lower Kaituna catchment area, that meets modern standards.
The Ford Road pump station is a key asset in the Kaituna Catchment Rivers and Drainage Control Scheme. It's maintained by Council on behalf of the community.
The pump station:
Reduces the risk of damage to people, property and pasture by clearing flood waters within three days for all but the largest rainfall events.
Supports productive use of low lying land on the eastern side of the lower Kaituna catchment by maintaining ground water levels below the pasture root zone in the

 

serviced area.
The current pump station system is nearing the end of its useful life, and needs replacement in order to maintain safe operation and current service levels. 
We're planning to start consultation with iwi and affected parties on a preferred option this summer.
Upgrade to maintain service levels
The existing Ford Road pump station is nearing the end of its useful life, and needs replacement in order to maintain safe operation and current service levels.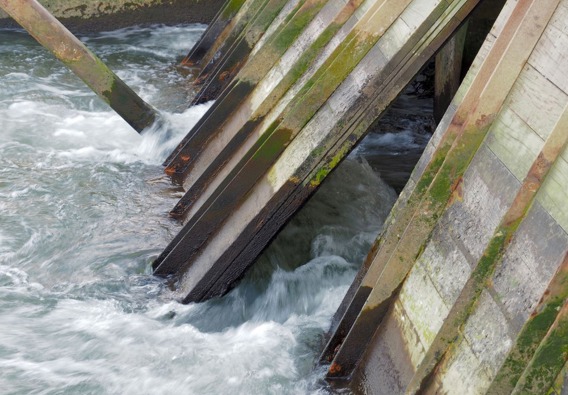 Council is currently exploring options for replacing the system with an upgraded pumping facility that will be designed to:
Meet our current Level of Service agreement with the community, which commits us to pumping 37.5 mm per day for a three day storm.
Support safe, reliable and efficient operation of the drainage system.
Meet modern consent requirements and water quality standards.
Cope with sinking ground levels (due to peat shrinkage).
Consider the demands of new land development (such as the proposed Rangiuru Business Park), the increased rainfall and groundwater levels that climate change is bringing, and allow for future-proofing.
Consider changes to the Kaituna River flowpath that will result from the planned Kaituna River re-diversion.
Align with Council and community aspirations for a healthier Kaituna River and Te Awa o Ngatoroirangi/Maketu Estuary environment.
Process and timeframes
The full scope and details of the Ford Road pump station upgrade are still being defined. Our first step is to examine the range of possible options, sites, opportunities and risks.
Work to date has focused on information gathering, options assessment and community consultation. Based on the outcomes of our consultation we are now developing concept designs for two upgrade options, so that we can better explore the likely ecological effects and financial comparability of each.  A preferred option will then be consulted on for further consideration later this year (2020). 
Have your say
If you'd like to find out more, or want to share any ideas, concerns or comments about the project with us, please contact the Project Manager, Kathy Thiel-Lardon on 0800 884 881 extension 8144 or use the feedback form on this page.

Get involved
Send us any feedback, images, videos, news or other content about this project.
PROJECT CREATED
27 Dec 2016
Events
There are no events scheduled for this project.
YOU MAY ALSO BE INTERESTED IN: