Whether you're exploring the harbour by kayak, taking out your Jetski for the first time or an even bigger boat offshore game fishing; there's a lot to learn. Regardless of what size boat you have, there is a course for you. 
Coastguard Boating Education theory courses

Day Skipper

A great introductory course that covers boat handling, safety equipment, navigation, tides, weather, rules and regulations, emergencies and knots.

Relevant to all boat types, the course can be completed in a classroom or online and takes around 15 hours to complete.

Boatmaster
A comprehensive course that teaches boaties the rules of the road at sea, lights, shapes, avoiding collisions and simple navigation.
Maritime VHF Radio

Knowing how to use a maritime VHF radio correctly and with confidence is vital in the event of an emergency. This course covers the protocols that must be followed when communicating over the maritime radio network. It takes about four hours to complete. The minimum requirement for all users of marine VHF radio.

Certificate in Domestic Maritime Operations 

Is a commercial operator's licence allowing the holder to operate a commercial passenger or fishing vessel up to 12m within restricted limits. This is available through Coastguard Boating Education as a programme of study consisting of eight individual modules, combined with completion of the MNZ Training Record Book (TRB) as evidence of sea time and documenting the completion of a wide range of practical on-board tasks.

RYA courses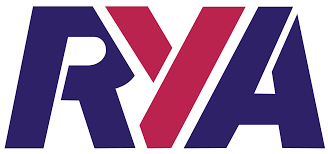 Practical power boating courses
| | |
| --- | --- |
| Powerboat Level 1 | A practical one-day course that introduces you to boat handling and safety. |
| Powerboat Level 2 | Held across two days, this course provides you with the skills necessary to be a competent powerboat driver in your local area. Teaching you boat handling and seamanship skills, mob recovery, driving at planning speeds and the collision regulations. |
| Personal Watercraft PWC - Jet Skis | A comprehensive one-day course to gain essential skills and knowledge to enable safe and competent operation of a Jetski. |
Sail cruising practical courses
| | |
| --- | --- |
| RYA Start Yachting  | For the complete beginner, an introduction to crewing on a yacht to see if you like it! |
| RYA Competent Crew  | A great course covering all the basics of seamanship and helmsmanship so you are able to be a useful crew member on board a yacht. |
| RYA Day Skipper  | Get ready to skipper your own yacht by day. This course covers all the practical skills you need to safely skipper a yacht in familiar waters by day. |
These are just a few of the courses you can take to help make you a more competent boatie. 
Check out the Coastguard boating education website for more information and to book your course www.boatingeducation.org.nz