When you receive your rates invoice (either by post or by email), you'll receive two key documents – your Rates Invoice and your Rates Assessment.
All invoices for the 2022-23 rating year have now been sent. If you have not received your invoice, please contact us using our online rates query form and select the 'Have not received my invoice' option.
What you'll receive
Rates assessment
Your assessment sets out the different parts to your rates, and how your total amount owing has been calculated for the year.
Please note that the rates shown on the assessment will vary across the region depending on the different types of targeted rates that will apply.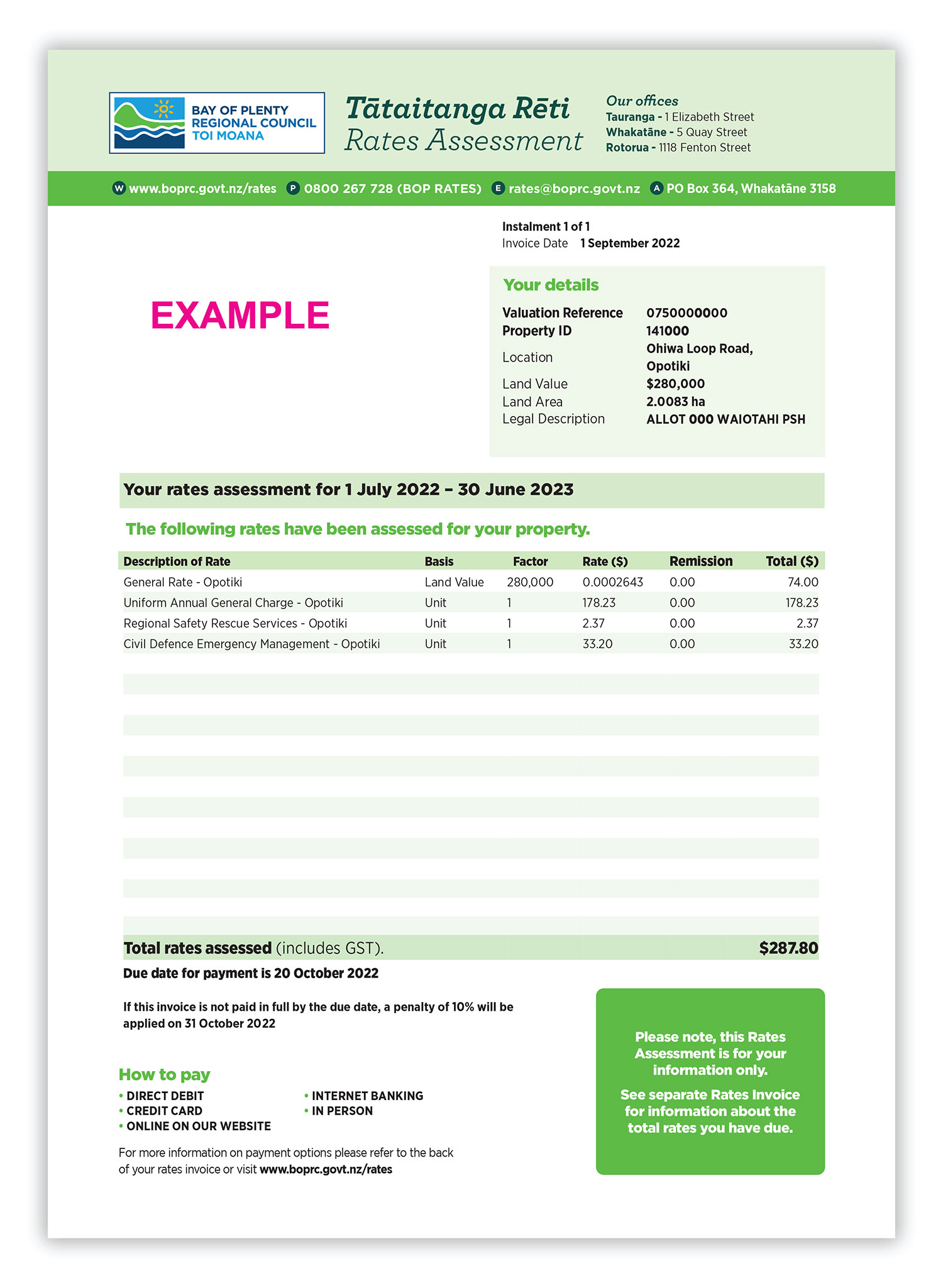 Rates invoice
Your invoice sets out what your yearly rates are, anything you've paid us towards it, any adjustments that have been made to your invoice and the amount you need to pay on or before on the due date for payment.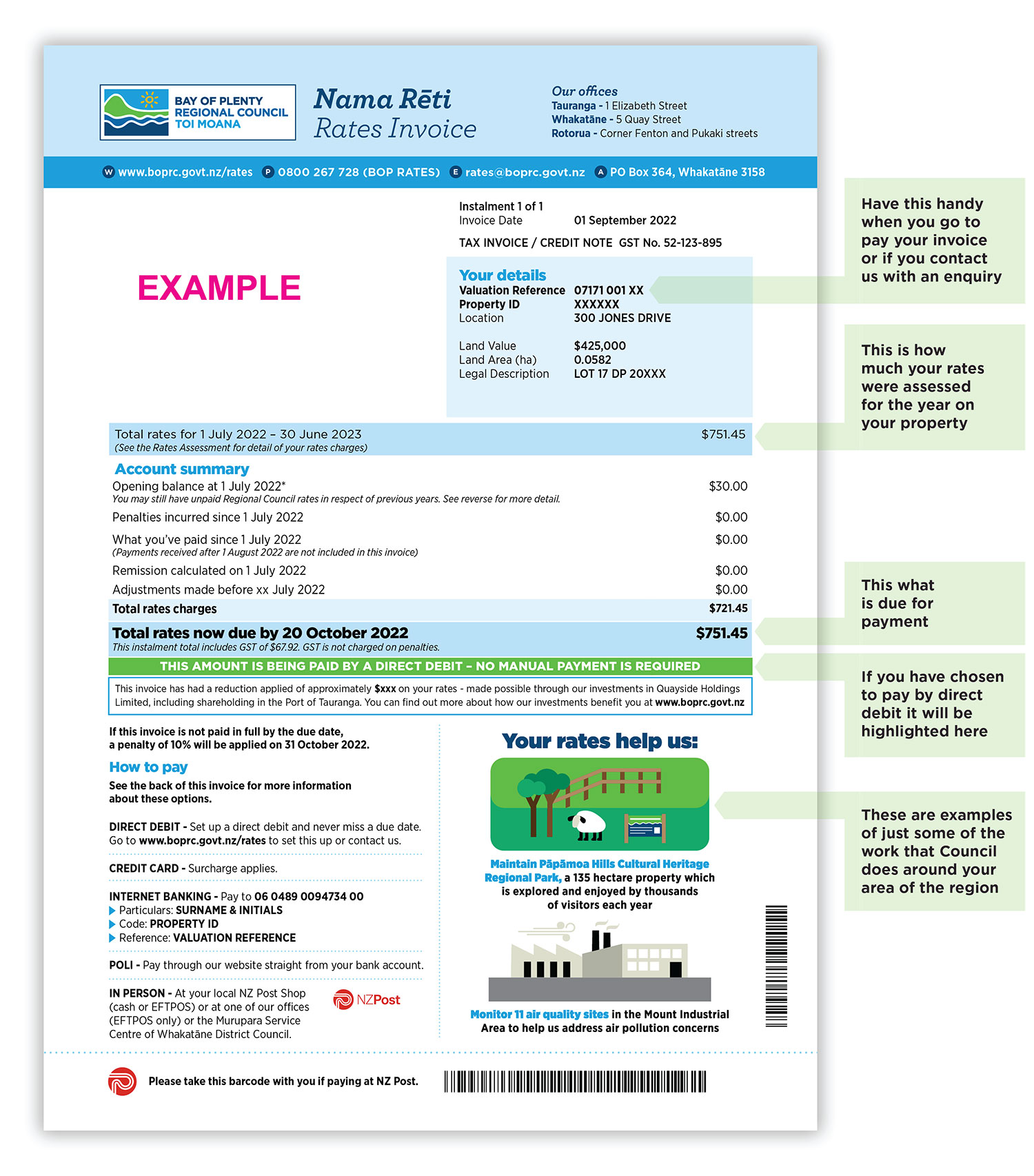 What is the Quayside Holdings Limited reduction on my invoice?
Every year Bay of Plenty Regional Council receives a dividend from Quayside Holdings Limited. The reduction shown on your invoice is an indication of the benefit the dividend from Quayside Holdings Limited has made to your rates bill. If the dividend wasn't received by the Regional Council, your rates would be higher by this amount. You can find out more about this reduction on our rates information hub.
Receiving rates by email
We'll send your rates invoice and rates assessment by email if this is how you opted to receive your city or district council invoice.  If you normally receive you invoices by post, you can go paperless by signing up for email invoices.
If you want to sign up to receive your rates correspondence by email, please complete our online form.
Rebates and remissions
You may be eligible for a rates rebate or rates remission, depending on your income, number of dependants and/or the type of building you own.
Still have questions? Visit our rates information hub.