Our Toi Moana Summer Experience Programme (previously the Summer Student Programme) has been successfully running for 30 years at Bay of Plenty Regional Council. 
Each year our Summer Assistants have an important role - supporting our teams and completing significant pieces of work throughout the Bay of Plenty. 
We believe that the best place to learn is on the job, getting hands-on experience in a field that interests you – what better place to do this than at Toi Moana?
What's on offer?
A 12-week summer programme with full induction and ongoing learning opportunities at the Regional Council.
The opportunity to gain valuable work experience and/or apply the skills and knowledge you have developed in your studies.
Support and mentoring on the job to help get you started.
Diverse working environment and friendly team atmosphere.
Applications open early September for our next intake – keep an eye on this space for more details!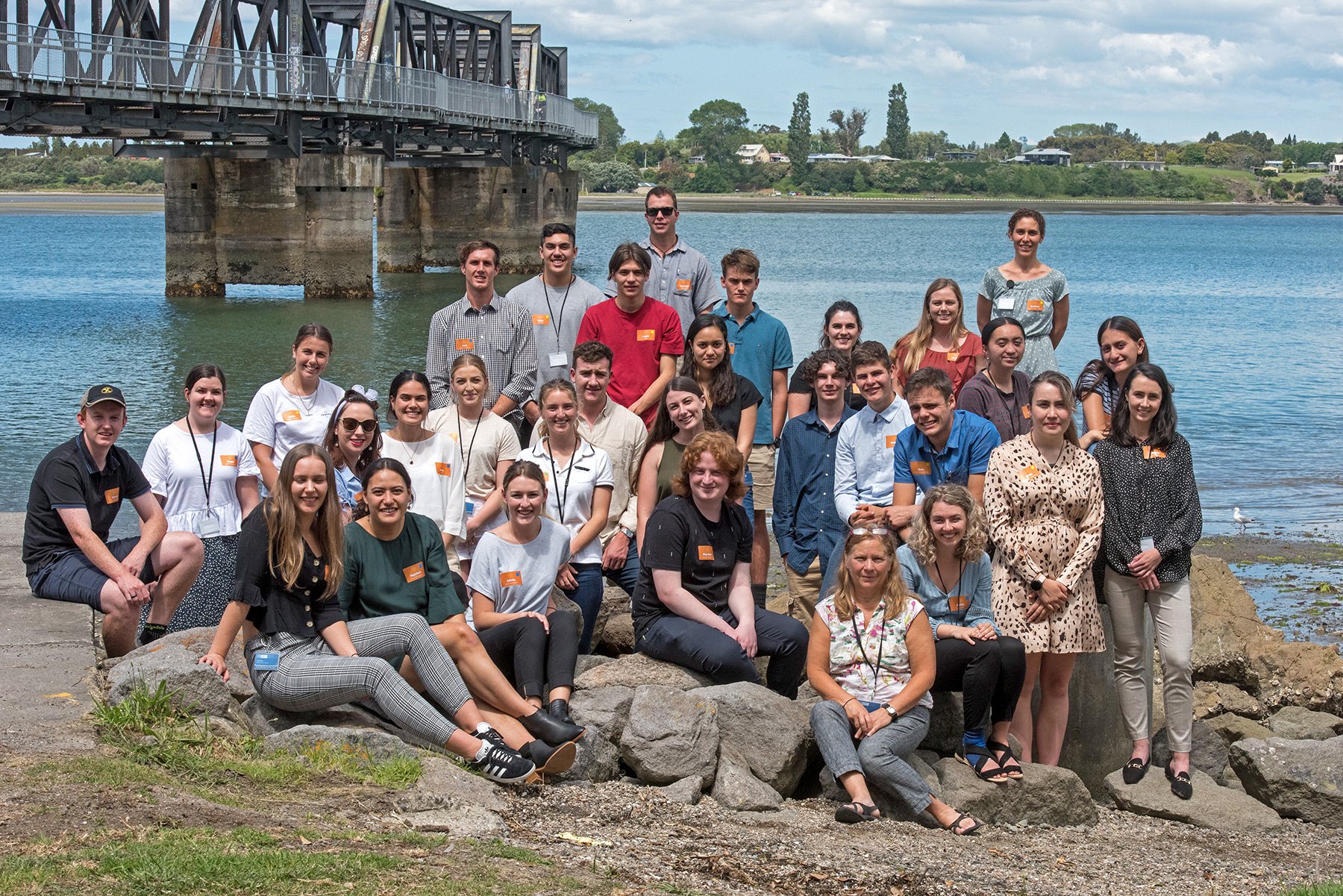 What past summer assistants have said about the programme
"The Toi Moana Summer Experience Programme is one of the most rewarding and eye opening experiences I've ever had. It offers unique insight as to the work BOPRC does and provides a platform to grow and network with like-minded individuals. The staff are incredible and it is amazing to see such an vast number of people working together as a collective to achieve a common goal. I would highly recommend this programme to anyone thinking about a career pathway within local government."  
"I was challenged each day, but everyday I also became an even smarter, kinder and more capable professional."
"Truly an honour to work with such incredible and passionate people. BOPRC instantly felt like a family and I cant be more grateful for the experience I was given."
"The Summer Experience Programme helped me gain practical experience in a controlled and encouraging environment. I gained a lot of confidence through supportive supervisors and training which helped build on the skills and knowledge that I leant at University. I proved to myself that I have the ability to learn on the job and apply it in real situations."
"You can't beat the work environment here, everyone is so welcoming and genuinely want to help you grow and succeed. I love seeing the passion everyone has for their job and the environment, and it's an awesome experience being part of the team!"
"I think the Summer Experience Programme is a fantastic pathway to working in council. It facilitates relationship building, offers the opportunity to grow and experience what life in the council entails."
How to apply
Thank you to everyone for their interest in applying for the Toi Moana Summer Experience Programme. We are currently working through our shortlisting and selection process for each role over the next few weeks.
The recruitment process should be finalised in October with successful candidates starting the programme at Toi Moana in November. The programme will run from 15 November 2021 to 4 February 2022.
If you have any queries regarding the programme or want more details, please contact our People Support team on peoplesupport@boprc.govt.nz.