Bay of Plenty Regional Council carries out environmental monitoring to meet the responsibilities of the Resource Management Act. 
Natural environment monitoring helps work out the impact of different activities on environment quality across the region. This is called the Natural Environmental Regional Monitoring Network.
Ambient air quality monitoring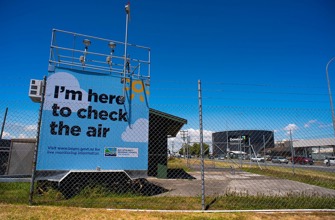 A National Environmental Standard (NES) sets health-based limits for ambient air concentrations of:
carbon monoxide
particulate matter (PM10)
hydrogen sulphide
nitrogen dioxide
sulphur dioxide
ozone. 
It also specifies requirements for monitoring those pollutants if the standards are breached.