Increased levels of bus passenger use in Tauranga is driving up patronage in the region.
In a report to Bay of Plenty Regional Council Toi Moana Public Transport Committee figures show despite the impacts of COVID-19, bus patronage numbers continue to track closely to the past two financial years.
Committee Chairperson Andrew von Dadelszen says the Tauranga network has experienced a 1.3% increase on the same period last year.
"This increase is driven by the uptake of the dedicated school services," Cr von Dadelszen says.
"While we had a slow start to the 2021 year in January and February, we have seen a large surge in patronage during March. Between February and March there was a staggering 46% increase in patronage which resulted in the need for additional buses to be added to the school network."
March saw the best month of school patronage since the beginning of 2016 with 94,499 trips; the second highest month of network patronage since the beginning of 2016 with 239,968 trips; and Tauranga urban patronage experienced the strongest month since March 2017 with 145,469 trips.
Cr Von Dadelszen says the council is still predicting approximately 2.6 million trips taken in the region, similar to 2018/19 and higher than 2019/20 when patronage numbers dropped due to COVID-19.
In Rotorua passenger numbers were down 30.3% in the year to date however March has seen a return to patronage numbers similar to last year which have remained fairly static.
In Whakatāne, while March year to date patronage was down 17% year on year, Quarter 3 has increased 60% on the same period last year.
ENDS
For further media information, please contact media@boprc.govt.nz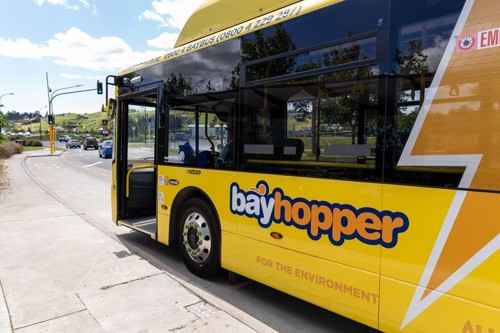 Bay Hopper electric bus.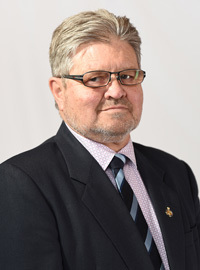 Councillor Andrew von Dadelszen.