More than 20 people braved the mud at Papahikahawai Island in Te Awa Ngatoroirangi Maketū Estuary last Sunday, to help plant 5,000 plants. It was the first of three public planting days being held this winter to help restore Papahikahawai Island from boggy grazing land into a saltmarsh safe-haven for wildlife.
"Ngā mihi (thanks) to all those people who gave their time and energy. There are still 5,000 more plants to put in the ground and the more helpers the merrier. The next planting days are on Sundays 1 and 15 July," said Maria Horne from Te Runanga o Ngati Whakaue ki Maketu who is co-ordinating the planting days, with funding and staff support from Bay of Plenty Regional Council.
The planting events can be accessed from 83 Ford Road, Maketū, from 10.00am-3.30pm each day. Look for the Regional Council's flag for the turn-off to Papahikahawai. Planters should take a water bottle, and sturdy footwear. BBQ lunch is provided and children are welcome to attend.
Ms Horne said that Papahikahawai Island was once a treasured area for growing flax and collecting kaimoana (seafood).
"It was surrounded by healthy saltmarsh wetlands and a thriving estuary that diminished when the area was converted for farming. The Papahikahawai landowners' decision to retire the island from grazing will significantly benefit the community and restore the fish and bird breeding habitats in the Maketu estuary. We all have a role as kaitiaki (guardians) and a responsibility to care for our local environments. One of the ways we can do that is by participating in the planting days," she said.
The Papahikahawai No. 1 and 2 Trusts (representing the Māori landowners) signed up to a 25 year restoration partnership with Regional Council and Ngā Whenua Rāhui in 2016. The partners are investing a shared total of $540,000 over the first ten years of the project, to restore water levels and replant the island.
"Getting cows off the island in 2016 was an important first step towards reducing nutrient, sediment and effluent run-off into the estuary. Algae levels in the Papahikahawai lagoon have dropped significantly since we restored tidal flushing by removing two causeways last year. And we're now into the third year of our planting programme that will see more than 50,000 native trees and shrubs added to the island. We also created more than 8,000 square metres of 'instant saltmarsh' last Friday and Saturday by transplanting sea rush plants from the future Te Paika wetland onto Papahikahawai Island," said Bay of Plenty Regional Council Land Management Officer Milly Farquhar.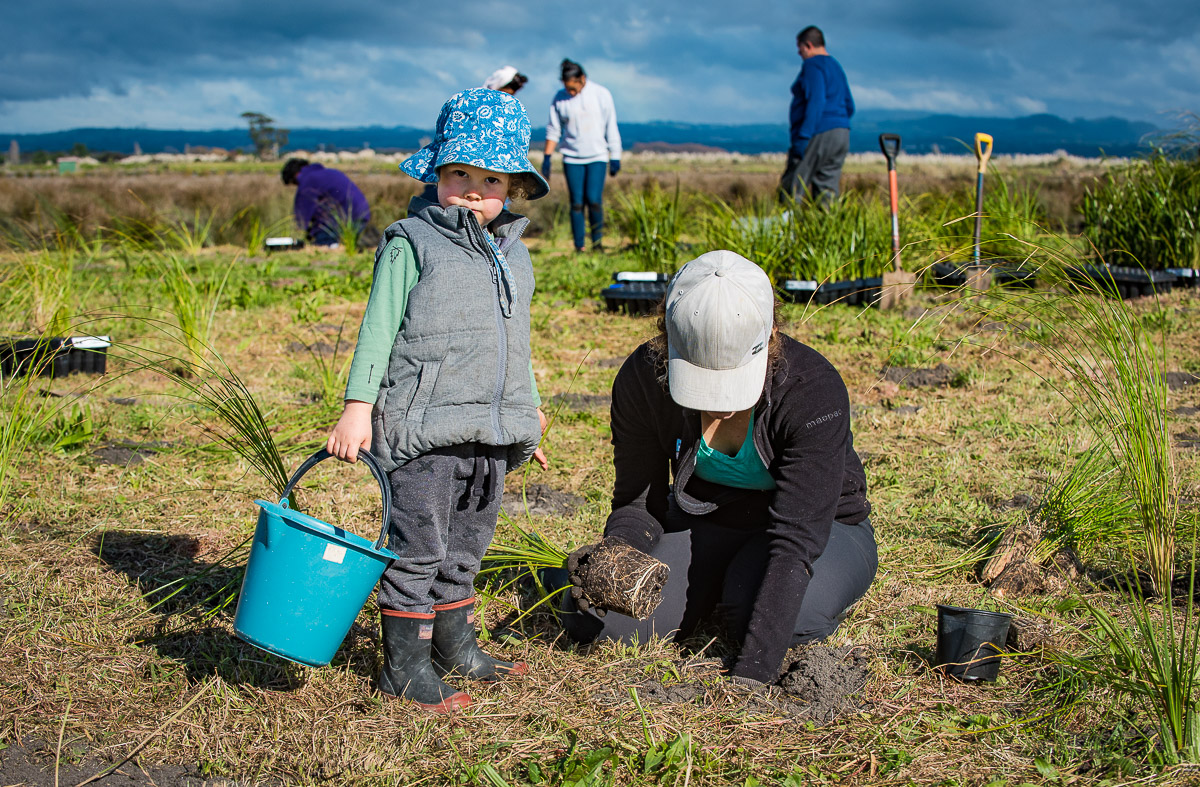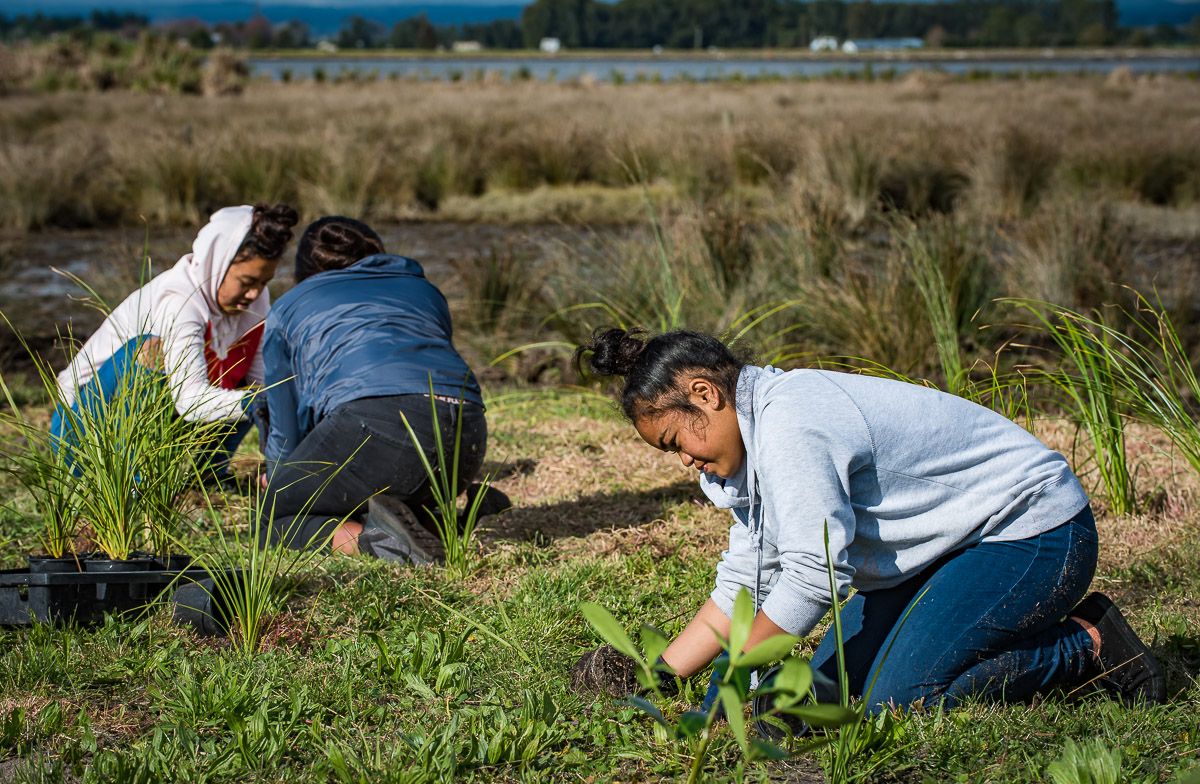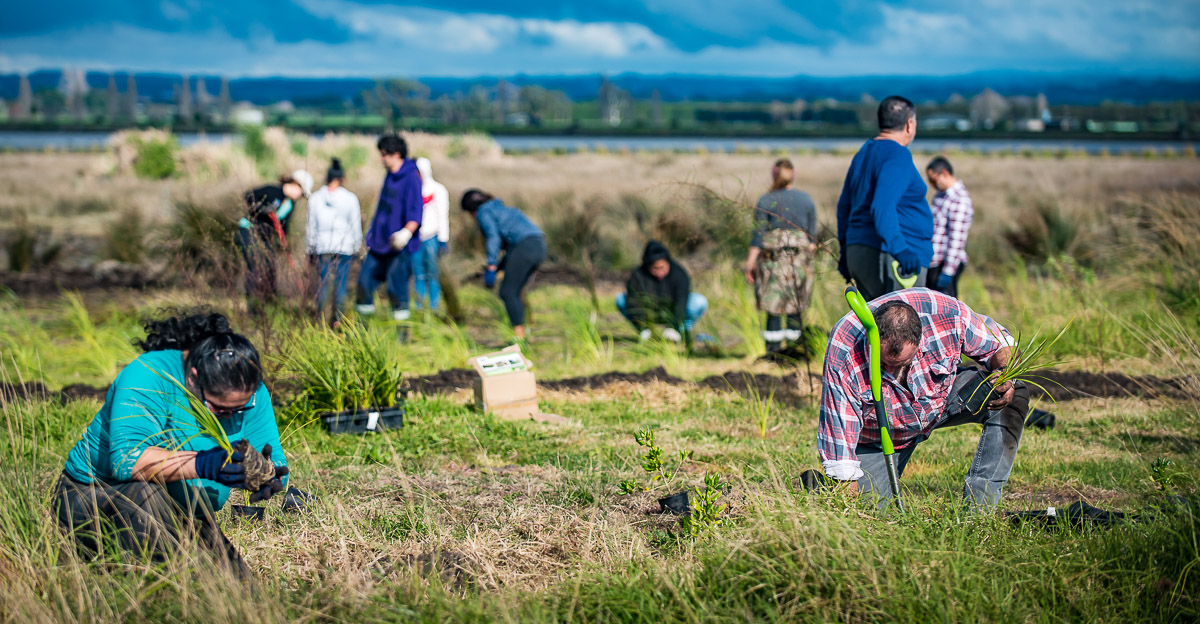 Planters helping to restore Paphikahawai Island in Maketū Estuary last Sunday. Photo credit Andy Belcher.