Bay of Plenty locals are being invited to help restore Pāpāmoa Hills Regional Park by helping out at upcoming planting days on Saturday 16 and Sunday 17 June.
"We have 30,000 native trees to plant in this year's revegetation site at the top of the Park. We'd love some help from locals to get the plants into the ground," said Bay of Plenty Regional Council Senior Projects Officer Courtney Bell.  
"Anyone that's keen to lend a hand should come along to the trig site, approximately 30 minutes' walk uphill from the Poplar Lane car park, at 10.00am on either day. Bring gardening gloves and a spade if you have them," said Ms Bell.
Two thousand of the trees to be planted this year are pohutukawa that have been donated by parks and recreation specialists Geoff Canham Consulting. Mr Canham said that he, and more recently his company, have been involved with the establishment and care of many local parks, including Te Rae o Papamoa (Pāpāmoa Hills), over the years.
"It's a privilege to be able to help bring pohutukawa back to such a significant and sacred site," said Mr Canham.
The work to bring pohutukawa back to Te Rae o Pāpāmoa is also supported by Tangata Whenua. Ancient stories from both Te Arawa and Tauranga Moana iwi record the red colour visible on the hills to people in waka, and those travelling along the coast.
"This was likely to have been pohutukawa in flower," said Maru Tapsell, a kaumatua for Waitaha iwi.
Te Rae o Pāpāmoa is considered one of the most outstanding examples of pā and settlement complexes in the Pacific and has been designated as an outstanding cultural landscape. It is recognised as an ancestral landmark that has been occupied by many different iwi over the centuries: Waitaha, Ngati Ranginui, Ngāi te Rangi, Ngati Pukenga, Nga Potiki and Ngati He.
Ms Bell said that this year is the second of a five-year Park planting project that will restore logged areas, create a safe-haven for wildlife, and protect important historic features from erosion.
"30,000 native plants including manuka, flax, cabbage trees, mahoe and mapou varieties, were already planted last year, and this year's effort will build on that," she said.
Bay of Plenty Regional Council manages the Park, in partnership with the Pāpāmoa Hills Tangata Whenua Advisory Committee, to protect the culturally and historically significant landscape, and provide public open space that people can enjoy.
Through land gifts and purchases, Regional Council has expanded the Park from 98 hectares when it was first opened in 2004, to a current size of 172 hectares.
Visit www.boprc.govt.nz/papamoahills or Bay of Plenty Regional Council's Facebook page for further information and wet weather cancellation details.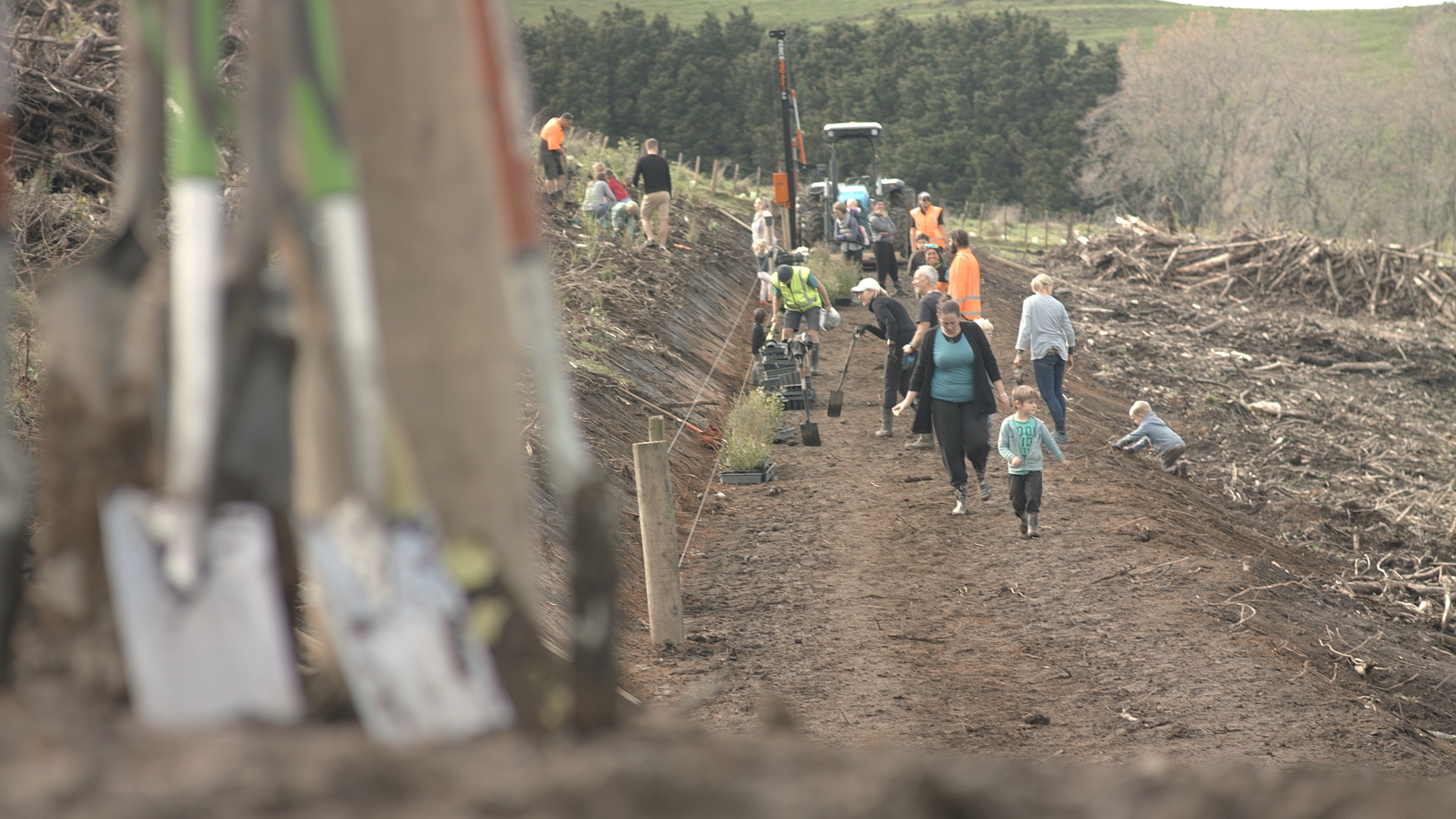 More than 150 people attended last year's planting event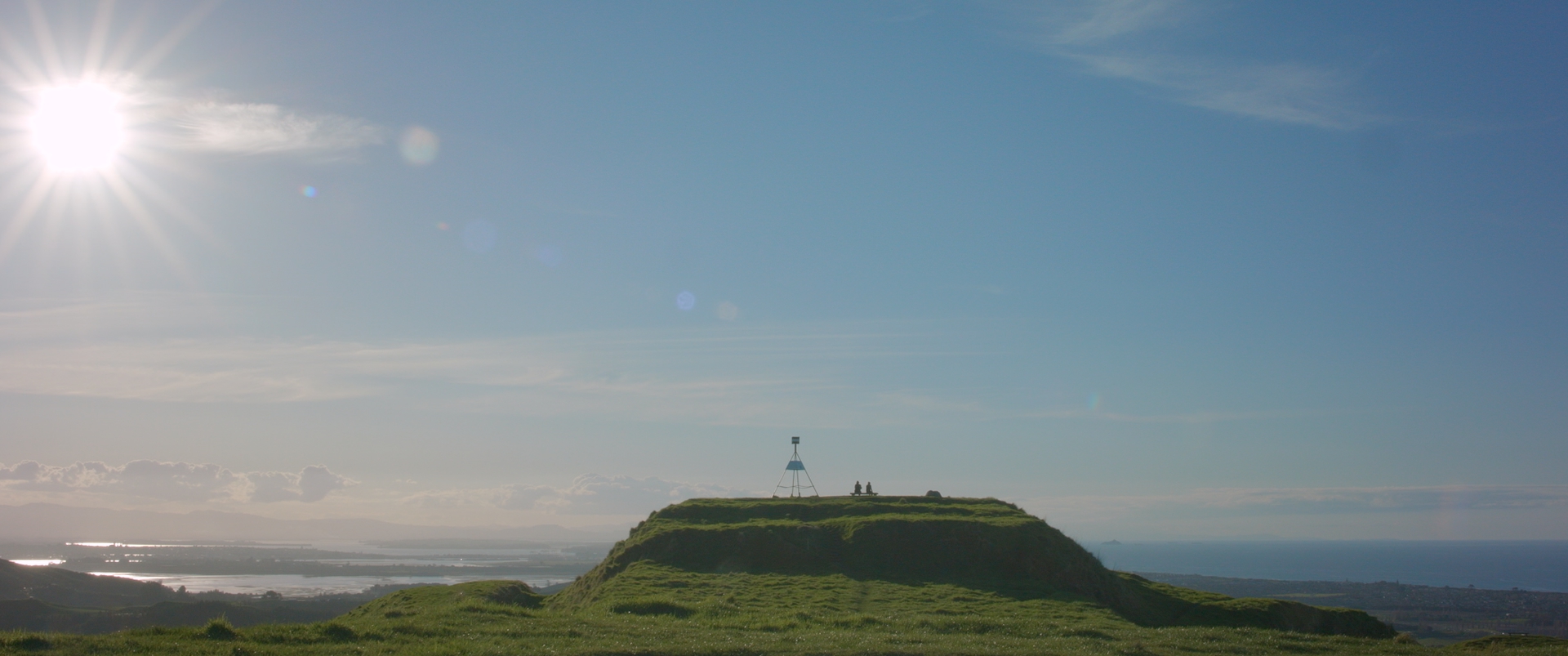 This year's planting site will be near the trig site at the top of Pāpāmoa Hills  Regional Park.