Summer dawns and the 'Old4New' tour hits the road, reminding people to think hard and fast about the safety of friends and whānau, making sure their lifejackets are fit for purpose. 
This week the Old4New van has been visiting the Bay of Plenty, gathering old lifejackets in exchange for new. First stops were Telfer Marine in Rotorua yesterday morning and then Whakatāne in the afternoon.
Bay of Plenty Regional Council Harbourmaster, Peter Buell, said it was encouraging to see people putting their family's safety first.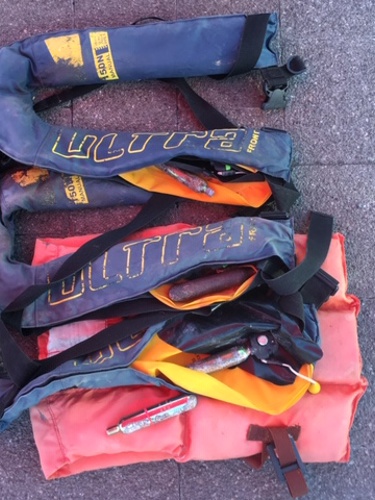 "It is great to have conversations with people; many came with stories of why it's important they take responsibility for the safety of their families. Most were women, who seemed to be more aware that old lifejackets are not fit for purpose," he says.
Community Ambassador for Coastguard, Sue Tucker, has been travelling the country over many summers with Old4New and said that during the course of a season they usually trade in around 3,000 personal lifejackets nationwide. Two weeks into this season and that figure already stands at around 700.
"New Zealanders are great hoarders and old lifejackets seem to be top of the list, but a lifejacket won't last a lifetime," Sue says. "They need to be maintained and managed. When you find yourself in a situation where it needs inflating, it needs to work.
"Many people have no knowledge of how their lifejackets work, or that they contain a gas canister inside, with near 75% of people having never opened them up."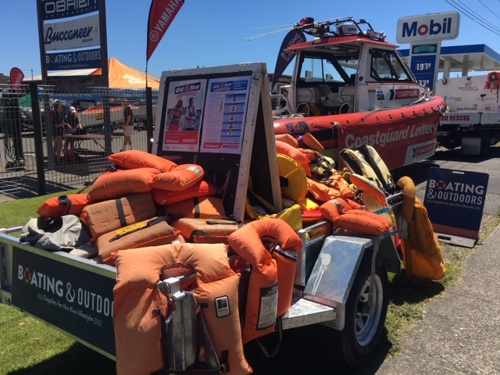 In addition to the lifejacket trade in, Bay of Plenty Regional Council maritime summer students handed out information on how to stay safe in our waterways this summer.
Today you can catch the Old4New van at Sulphur Point boat ramp in Tauranga, before it moves onto Bowentown Boating and Sports Fishing Club at Waihī Beach for the afternoon. 
Background:
The Old4New scheme is operated by Coastguard and supported by regional councils and Boating and Outdoors across the country.
The Old4New van travels the length of the country, from Far North to the Deep South. Find out when it will be at a town near you by logging on to www.old4new.nz.
Missed out? Don't worry - you don't have to wait a whole year to trade in your old lifejackets, just bring them into Telfer Marine in Rotorua, Seamarine in Whakatāne and Mastertec Marine in Tauranga and you'll receive the same great deals.