That's the message the Regional Council are now pushing to owners of Jetski and other Personal Water Craft in the Bay of Plenty. With only 220 Jetski with Bay of Plenty addresses registered through the new online tool the reminder is aimed at the hundreds yet to do so.
Bay of Plenty Harbourmaster Peter Buell says they have been promoting the new registration requirement for Bay of Plenty since October.
"At $53 dollars registering your ski is much cheaper than getting a fine, it's really easy to do online and the one off registration applies for all regions where this is a requirement. You have to draw a line in the sand somewhere and we are saying that January 1st is that line," says Mr Buell.  
"Although many owners have registered their skis with other councils, we know there are hundreds more which are yet to comply," he says.
With the holidays just around the corner and the temperatures getting warmer Regional Councils Maritime Patrols are now on the water every weekend and they will ramp up this presence over the holiday period. They are there to help promote safety on the water but can issue a Breach of Bylaw to those seen breaking the rules.
To register your Jetski simply visit www.boprc.govt.nz/pwc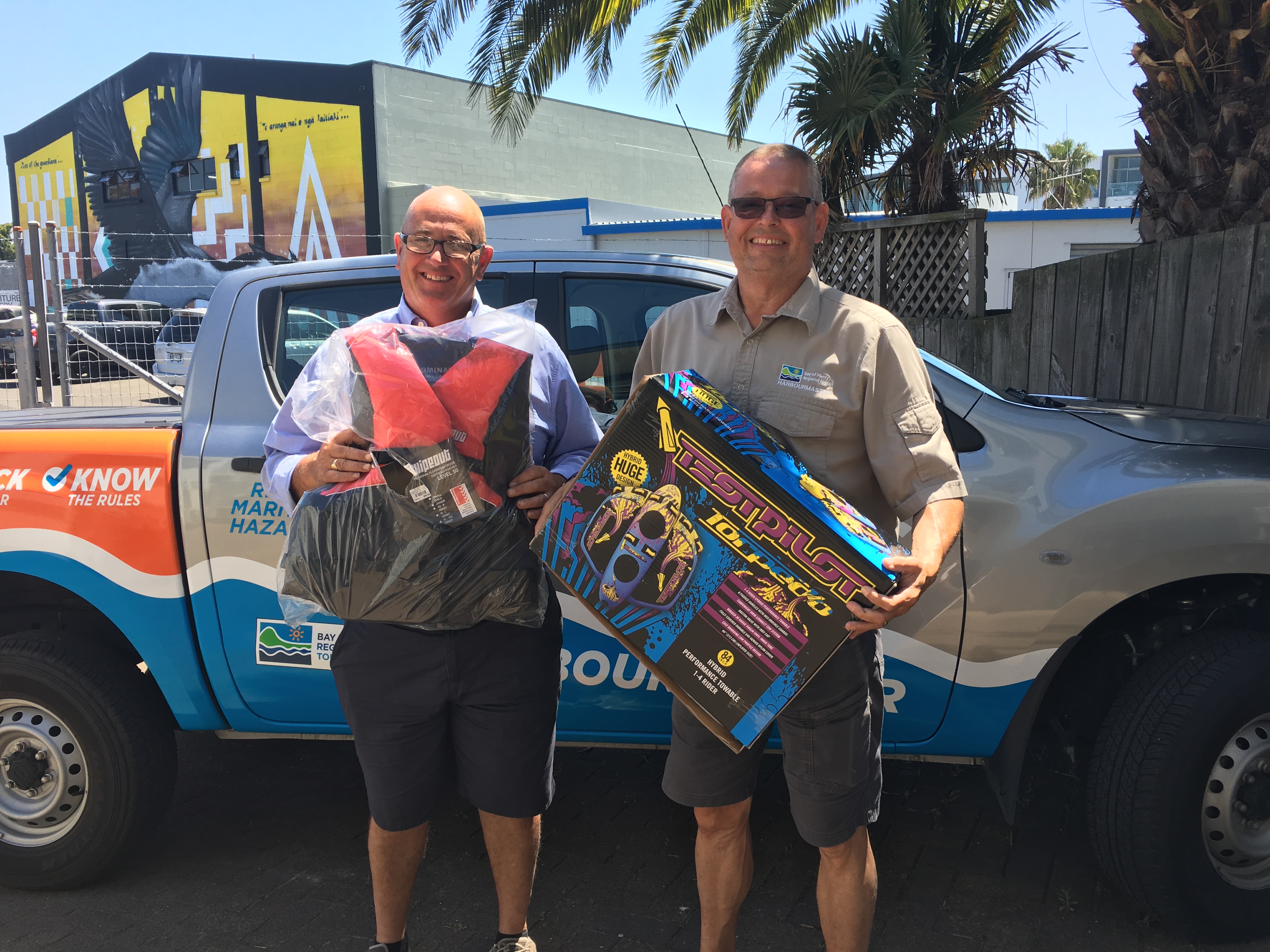 Local Jetski owner Steve Donoghue and Harbourmaster Peter Buell with the Torpedo ski biscuit and lifejacket Mr Donoghue won as part of an online competition for registering his vessel by December 1st.  
For further media information, please contact Jessica Somerville, Marketing and Communications Advisor, on media@boprc.govt.nz or 021 923 339.