Bay of Plenty Regional Council has announced the contractor carrying out demolition works on College Road in Edgecumbe. The twelve properties and part-properties will make way for the stopbank rebuild following the breach of the Rangitāiki River in April. The project manager says people can expect to see movement on the site in the days before Christmas.
Shane Moore Services (SMS) Ltd will be completing the works to remove houses and other material from the properties before final investigations and design works are completed and rebuild works can start in early 2018.
Regional Council's Project Manager, Peter Hay, said that the first contractors and staff would be visiting the site shortly, but any large-scale works was likely to be on the other side of Christmas.
"The properties were all purchased and signed over to Council in October and we acknowledged that event with a small blessing on the site. But it isn't a simple sale and purchase for many former-landowners so we are working with them to allow for final visits or small blessings on individual houses.
"I also appreciate that the pieces of wall that breached have a weight of emotion attached for many in the wider community and we have made sure that we store those pieces off-site until those most impacted by the floods have had the opportunity to consider what they'd like to do with them. I know some of the options that are being considered are things like creating a memorial site or making them part of a sculpture or community garden space," Mr Hay said.
Mr Hay said that the engineering design for the new stopbank was in the process of being finalised and there had been a slight delay to accommodate the recommendations made in the Rangitiaki River Scheme Review (the Cullen Report).
"We are working closely with the community on that rebuild and a couple of community-representatives sit with us on the team to work on initial designs. They have provided thoughtful input and have appreciated their involvement. We hope to be in a position to share those designs with the wider community shortly," Mr Hay said.
Mr Hay also reminded locals and those that used College Road as a through-route that there would be machinery and trucks on site for the removal works and they should keep clear of the fenced off areas.
"It is going to get quite busy in that space and we know the contractor has processes in place to ensure people stay safe. But people need to stay out of the cordoned off areas and move more slowly down College Road. Please take extra care in the coming months as these works get underway," Mr Hay said.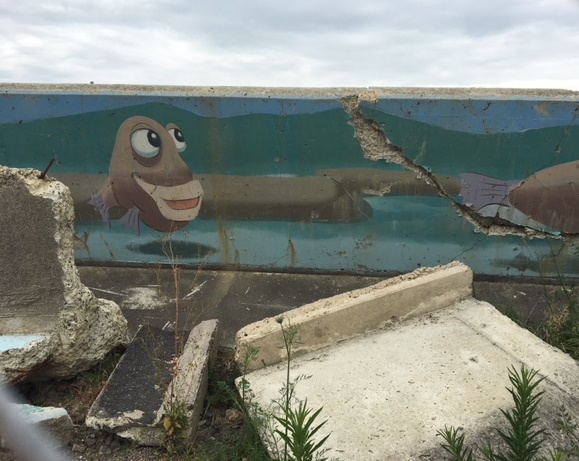 For further media information, please contact media@boprc.govt.nz