A specialised sewing machine, recycling bins and help to divert food from the landfill is some of the equipment and projects that are about to receive their share of a $50K waste reduction fund. Administered by the Regional Council, the Waste Resources Advisory Group (WRAG) support several projects annually that offer new, innovative or collaborative ways to manage or reduce waste and benefit communities in the Bay of Plenty. This year's successful recipients are Environment Education for Resource Sustainability Trust, Project Litefoot Trust and Good Neighbour.
Project Implementation Officer Emma Joss says that eleven applications were received for this year's fund, and it's always tough trying to decide on the successful recipients.  
"There is a strong environmental awareness here in the Bay which is echoed through the work these groups are doing to benefit the environment and wider community. It's always great learning about what people are doing to be more sustainable and the projects they are driving. These groups deserve all the praise they can get", she says.

Chairman of the Environment Education for Resource Sustainability Trust, Marty Hoffart, says the WRAG funding will enable them to purchase specialised equipment, assist them in generating employment from previously wasted materials and do more in the community.

"The equipment we purchase will help us upcycle and recover resources that were previously going to landfill. To us, recycling means jobs and opportunities", he says.

WRAG is a collaboration by district and city councils, community groups, Toi Te Ora Public Health and a variety of industry and businesses with an interest in managing waste. 
ENDS
For further media information please contact Marketing and Communications Advisor Jess Somerville on 021 923 339.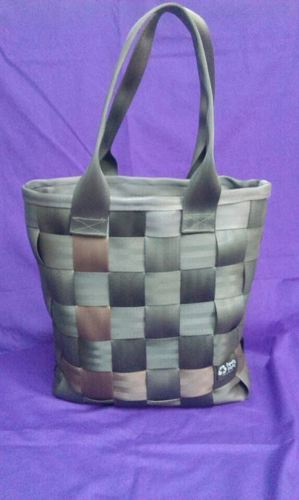 Bag made from recycled car seat belts.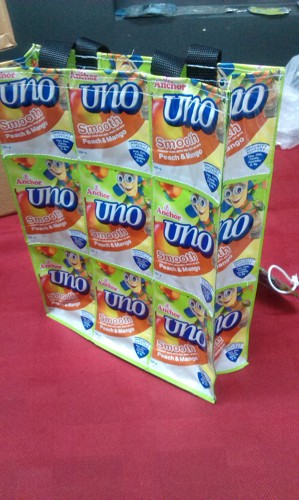 Bag made from recycled yoghurt pouches.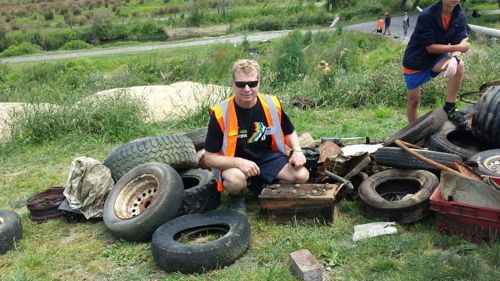 Environment Education for Resource Sustainability Trust Marty Hoffart processing waste.