Eighty Year 11-13 secondary students from ten Bay of Plenty schools, including Western Bay of Plenty, have gathered at Rotorua's Keswick Camp this week to explore the region's geothermal features for the annual Taiohi-Taiao/Youth Jam.
Taiohi-Taiao/Youth Jam is a free annual event hosted by the Bay of Plenty Regional Council (BOPRC) aimed to foster environmental awareness, youth leadership and participation through presentations and field trips on topics that relate to them and the wider community.
BOPRC Chairman, Doug Leeder, says Youth Jam is aimed at encouraging young people to be involved in their local communities, environments and council activities.
"Youth Jam is about creating awareness of our valuable resources. Recognising that the resource is valuable, but vulnerable, is an important message that students can help us deliver."
The theme of this year's Youth Jam is 'Explore Geothermal', paying special attention to geothermal features around the region and the importance of sustainable management.
BOPRC Councillor, Paula Thompson, says geothermal is recognised as an important asset for the Bay of Plenty region, contributing to the region's economy and social communities, as well as having significant cultural values.
"Our role is to help ensure we are utilising the resource as effectively and efficiently as possible for its long-term sustainability, and for the future development of the region.
"The students at Youth Jam are our future generation, and equipping them with knowledge and skills about the importance of our geothermal resource, will help ensure its sustainability for many years to come."
At Youth Jam, students will participate in two days of workshops, skills development, and field trips, including gaining an understanding of how young people can contribute to Council processes.
"It is often difficult to engage youth as a stakeholder on council activities. We want to make sure their voice is heard," says Councillor Thompson.
On Thursday 6th April, students will explore and experience three geothermal areas; Whakarewarewa, Te Puia and Kuirau Park with a focus on: geothermal surface features, cultural significance, economic significance of geothermal tourism and sustainable management of the resources.
In addition to the two-day Youth Jam programme, 12 student leaders will work with BOPRC today to help provide support and facilitation in the coming two days.
"The students attending the leadership training are motivated young people who are willing to step up and take positive action in sustainability issues facing their school, community and region."
The BOPRC is responsible for managing the sustainable use of geothermal resources in the Bay of Plenty region, including the physical management, planning and policy, resource consent applications, monitoring and research.
At the end of the two days, youth feedback on the content of the event which will help inform wider community engagement for the geothermal programme.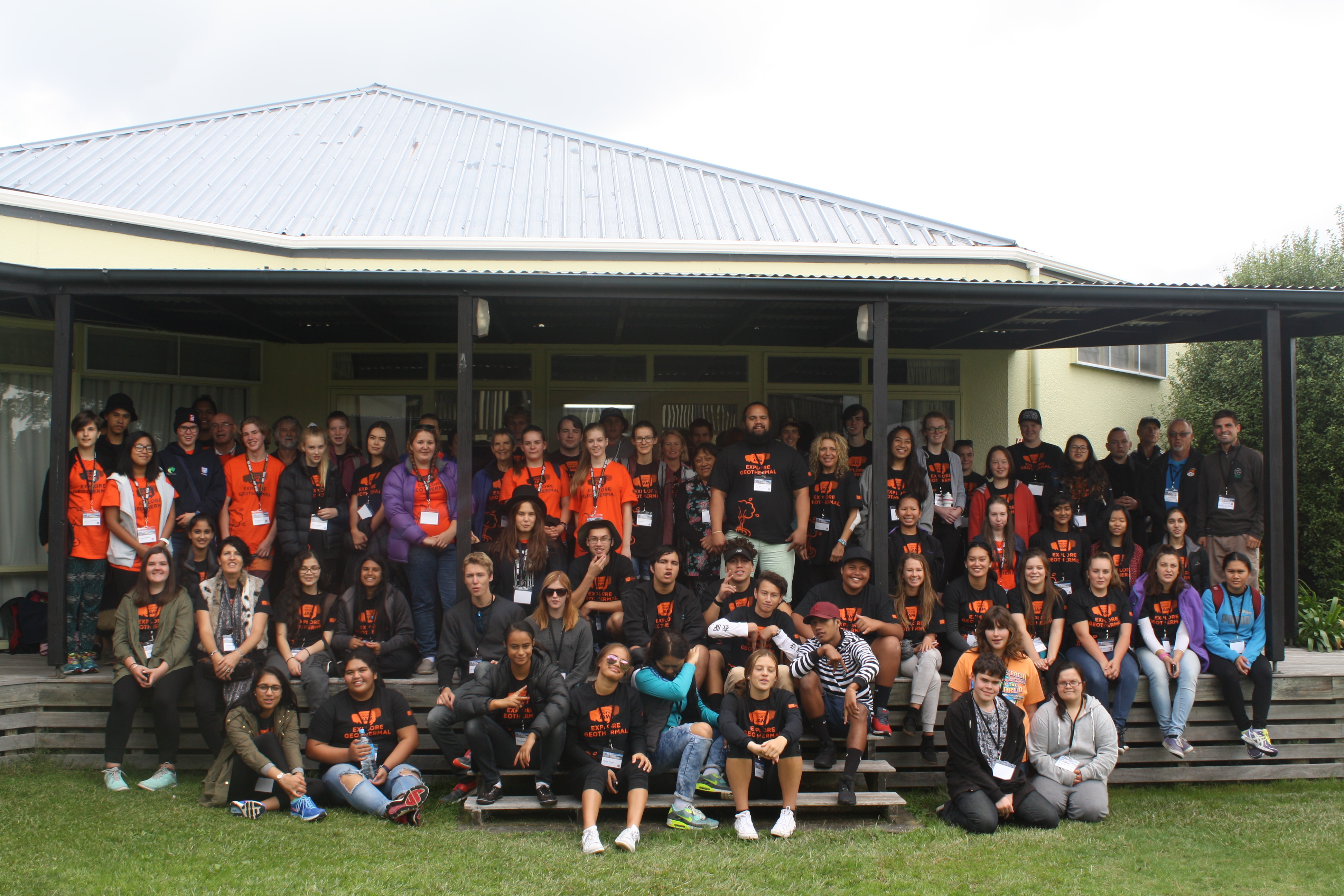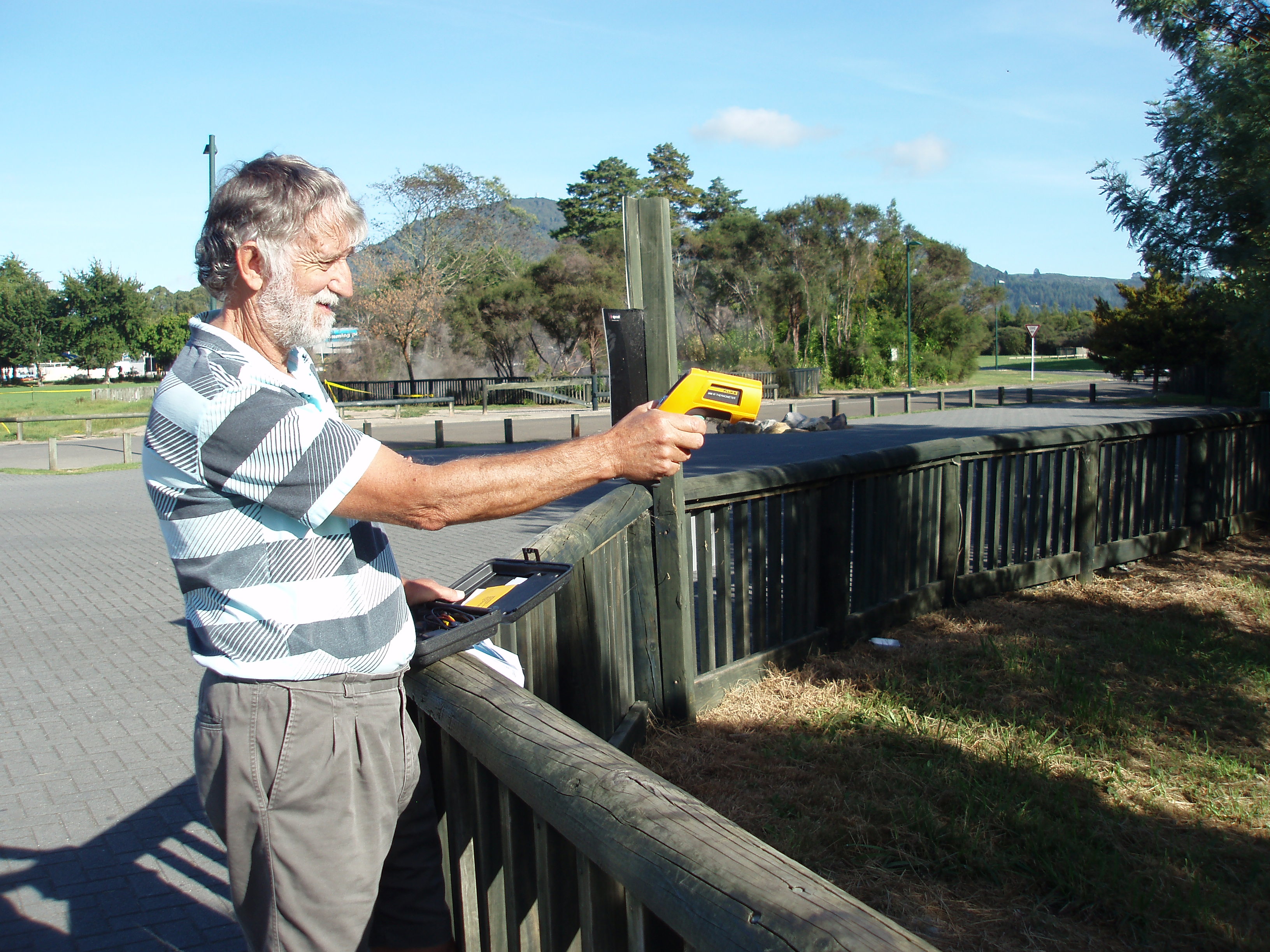 GNS volcanologist Brad Scott testing temperature of mud pool using laser thermometre