Weedbusters is about working together to reduce the threat of weeds to New Zealand's natural areas, and you can help by getting involved.
Weeds are one of the greatest threats to the environment but together we can make a difference.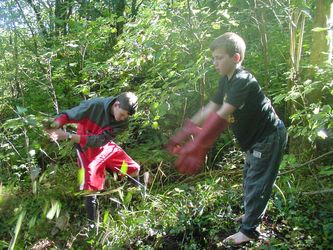 Bay of Plenty Regional Council has developed an integrated teaching resource (see below) for primary schools. 
The resource aims to increase students' knowledge and understanding of pest plants in particular the impact of weeds, investigation and problem-solving activities.
It also encourages action 'for' the environment by enabling students to take part in projects and activities that help manage and control weeds.