Taiohi-Taiao Youth Jam 2018 is a free three-day summit for Year 11-13 students in the Bay of Plenty and in 2019 will focus on the kaupapa of climate change. 
The key outcomes of the event include:
Being able to identify key causes, impacts and risks of Climate Change and the unique challenges and opportunities the issue presents to the Bay of Plenty.
Collaborating with other rangatahi and experts in Climate Change related fields to develop key take-home messages/actions to help inform your school/community about Climate Change.
Having fun and learning in a unique environment.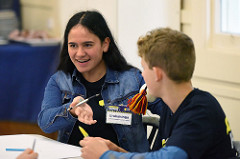 Taiohi-Taiao Youth Jam is open to Year 11-13 students from all schools in the Bay of Plenty, and we do provide limited teacher release to enable staff to attend and support their students' learning.
Expression of interest forms will be sent out to schools prior to the end of Term 4, 2018, with more information and registrations taking place early 2019.
Benefits for students
Gaining relevant, real-world leadership skills with a key focus on raising awareness of climate change at school and in the community.
Learning about climate change 
Making key connections with organisations and experts on Climate Change in the Bay of Plenty.
Meeting diverse new friends from across the region and learning in a fun, dynamic environment.
Contact us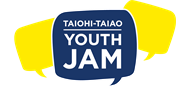 For more information on Youth Jam, pleases contact Natalie Ridler, Community Engagement Advisor:
Ph. 0800 884 880 extn. 7152, Mob. 021 190 7152.