The Tauranga Geothermal System is a large low-temperature geothermal system (between 30°C and 70°C) that shares the same aquifer as the cold groundwater resource.
It extends over 60km from Waihi Beach to Paengaroa as shown in the map below. Council is completing further scientific research in order to better understand the attributes of this geothermal system.
What is the Tauranga Geothermal System used for?
There are currently about 150 water bores that are used to take geothermal water from the groundwater system. The heat energy in this warm water is then used for a range of purposes such as heating commercial and municipal hot pools, frost protection on orchards, and heating of private buildings and pools. Many of these bores have been in continuous use for more than 30 years.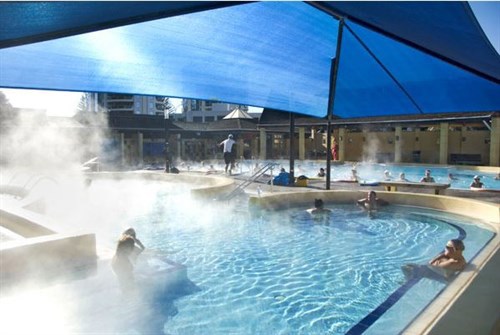 What work is being done

 

by the Bay of Plenty Regional Council 
To help with scientific modelling work on the extent of the Tauranga Geothermal System in terms of its depth and geographic scale, geothermal bores and groundwater takes are being monitored and tested. Once we better understand the science, we will be working with key stakeholders and the community to develop new policies and rules to help ensure the long-term sustainability of the geothermal system.
Why is this work important in Tauranga?
There is potential that parts of the Tauranga Geothermal System are sensitive to permanent cooling if it is overused. For example if too much geothermal water is taken, then cool water may replace the warm, cooling the heat left in the rocks and potentially taking many years to regenerate. The scientific data gathered will be used in modelling to see if there is further capacity in the system and how it can best be allocated.